Trendy neighborhood: Breitenrain
Not for nothing is "Breitsch", as the Breitenrain neighborhood is called by Bernese, referred to as the trendy district of the city. Numerous cozy bars, delicious restaurants and hip stores give the neighborhood a welcoming atmosphere where cuisine and culture meet sustainability and awareness.
Food & Drinks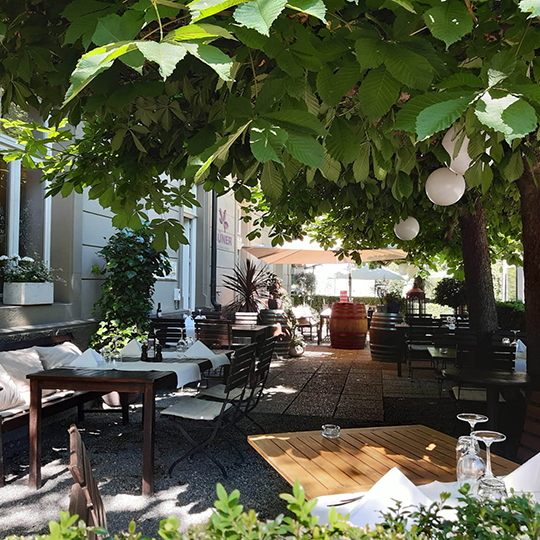 Büner
Kasernenstrasse 31, 3013 Bern
In the Büner you can enjoy various specialties for lunch and dinner. This is paired with delicious wine - handpicked by host Julio Da Silva. Whether indoors in the elegantly furnished hall or in the summer on the cozy terrace: In the Büner you can enjoy yourself.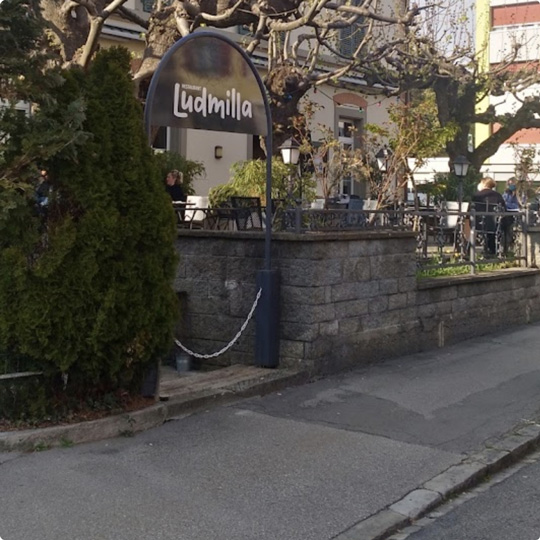 Restaurant Ludmilla
Flurstrasse 24, 3014 Bern
The hip neighborhood restaurant Ludmilla impresses with delicious and lovingly prepared dishes. In addition to lunch menus and a small but fine dinner menu during the week, there is a gourmet menu on Saturdays.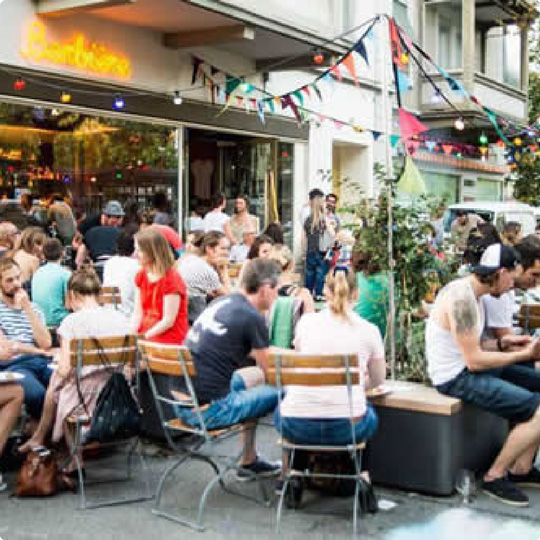 Barbière
Breitenrainplatz 40, 3014 Bern
The Barbière in the heart of Breitsch offers an unbeatable combination: tasty beer from the in-house brewery and delicious snacks in a relaxed atmosphere. Here you like to stay until the last round!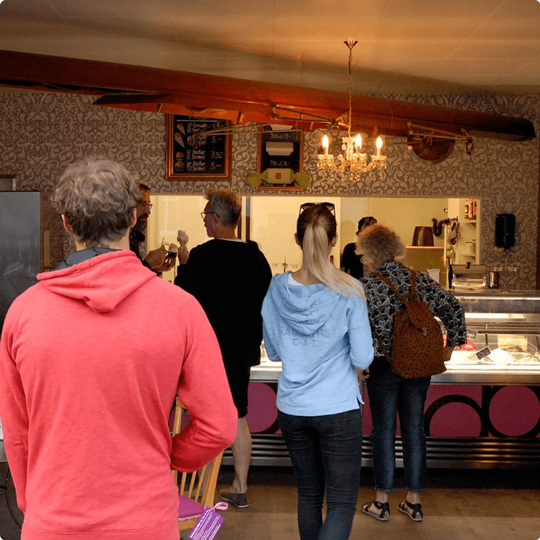 Gelateria di Berna
Scheibenstrasse 18, 3014 Bern
The Gelateria di Berna is now iconic and has made a name for itself far beyond Bern! In addition to the well-known classics, there are also creative, vegan and lactose-free creations. Definitely worth a visit!
Neighborhood life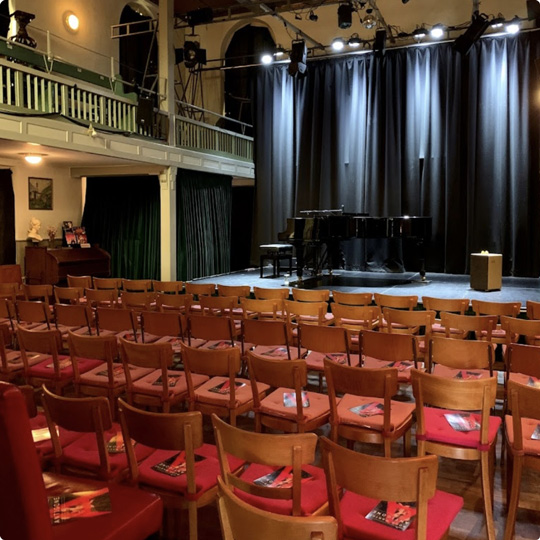 Cabaret stage La Cappella
Allmendstrasse 24, 3014 Bern
Formerly a Methodist church, today a theater: La Cappella has been bringing a lively cultural program to the neighborhood for over 20 years. Cabaret, drama, magic, music or poetry – everyone will find something here.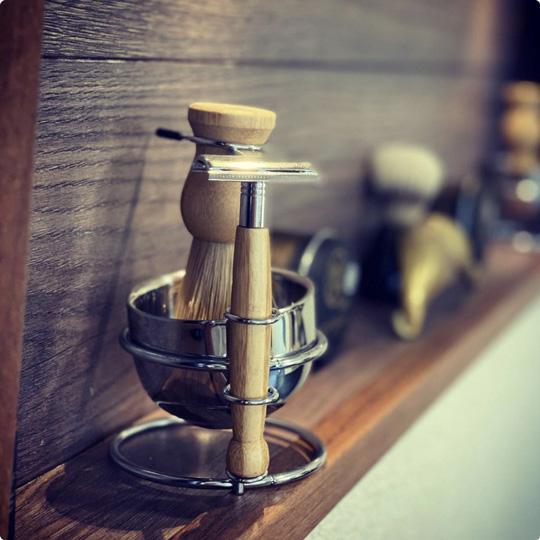 Shiraz Barber
Melchtalstrasse 19, 3014 Bern
When it comes to hair and beard care, Shiraz Barber is the right place. In the modern salon you will be warmly advised and styled by Shawkat and his team - even without an appointment.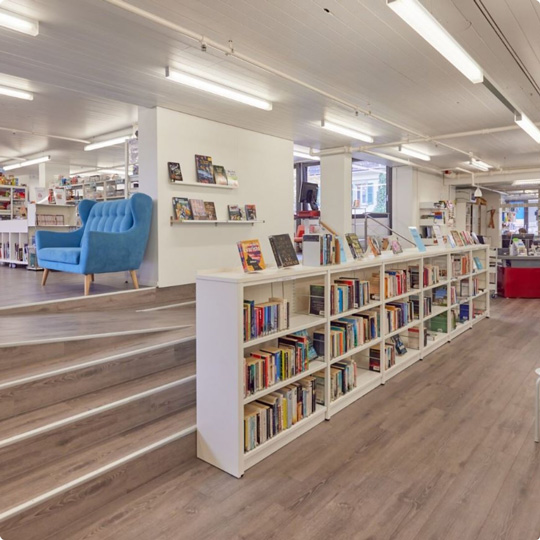 Kornhausbibliothek Breitenrain
Stauffacherstrasse 2, 3014 Bern
The famous Bernese library also has a location in Breitsch and inspires both young and old. In addition to books, magazines, CDs and films, there is also a gaming library with games of all kinds.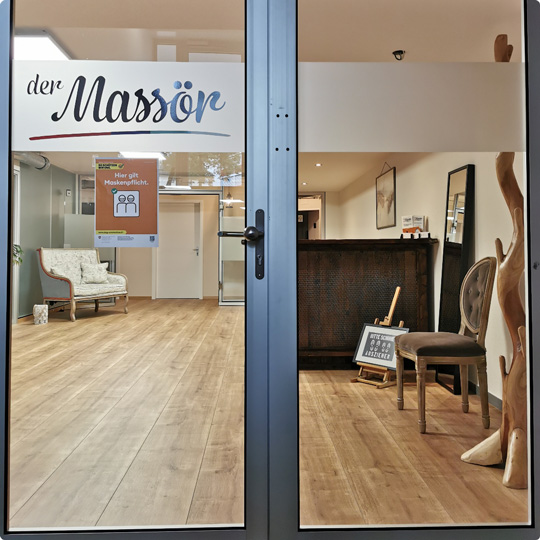 Der Massör
Moserstrasse 17, 3014 Bern
Would you like to relax a little? At the Massör you can book your favorite massage: from hot stone to cupping to sports massage, everything is available. And if you want to be a little more active, go take a yoga class. Namasté.
You may also be interested in: